| Pros | Cons |
| --- | --- |
| Fresh, nutritious meals customized for your dog, delivered to your door | Requires freezer space |
| Formulated by in-house Board Certified Veterinary Nutritionists | Can be expensive, especially for larger dogs |
| Premium, whole food ingredients like meats & veggies, plus nutrient blends for balance | Doesn't ship to all 50 states |
| Pre-portioned based on each dog's unique dietary needs | |
| No artificial preservatives, fillers, "meal" protein or by-products | |
| Gently cooked to retain nutrition and reduce harmful bacteria | |
| Prepared, mixed and packed with care in dedicated U.S. kitchens | |
| Optional microbiome testing kit & personalized health insights from their scientists | |
| 30-Day Money Back Guarantee | |
| Change, pause or cancel anytime | |
1,823
people visited this week
1,823
people visited this week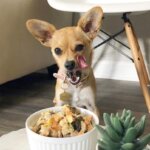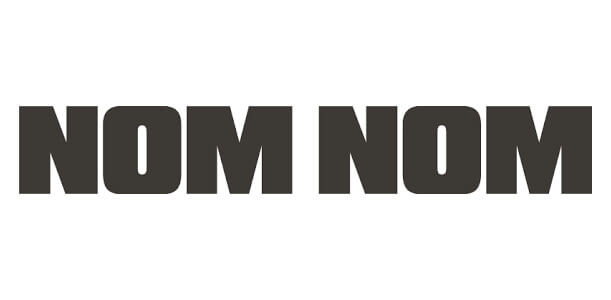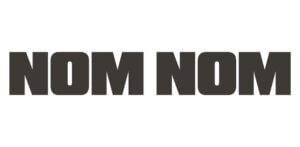 Fresh meals crafted by Veterinary Nutritionists
Premium meats & vegetable ingredients + nutrient blend
Microbiome testing kit & personalized health insights
30-day Money Back Guarantee
Save 50% on your first order
Ingredients
Fresh, high quality meat & vegetables plus expert formulated nutrient blends
Nutrition
Designed by board certified veterinary nutritionists to meet AAFCO standards
Portions
Meals are pre-portioned based on your dog's unique nutrition & calorie needs
Delivery
Subscription service; meals delivered monthly
Cancellation Policy
Change, pause or cancel your subscription any time
We recommend Nom Nom for:
Dogs of All Ages
Dogs of all breeds, sizes, ages & activity levels—they offer customized plans for most dogs
Specific Diets
Some dogs with special needs—their team of experts will work with you to design a plan
Mixing with Standard Dog Food
Those who want to mix Nom Nom with other food—they offer full and half portions
Quality Ingredients
Anyone who wants a plan that provides the exact nutrition & calories their dog needs
Time Oriented
Busy dog owners who don't have time to shop for or measure out their dog's food
Plans & Pricing

Nom Nom meal plans start as low as $1.57 per meal. But since every plan is customized, the price depends on the information you provide about your dog's size, weight, activity level and particular sensitivities. 
Shipping is free and they offer a multi-pet discount and a discounted two-week trial.
How it Works
Ordering Nom Nom for your dog is a simple and painless process. To get started, you'll answer a series of questions about your pet, including her name, age, breed, weight and body type. From there, their expert team will recommend a recipe. You can choose that recipe or select another from their menu, then enter your delivery information. Then, you'll indicate if you'd like to receive half portions (these are best for owners who intend to mix Nom Nom with existing food in an effort to increase nutritional impact while keeping cost as low as possible), or full meals, which contain 100 percent of her caloric and nutritional needs. From there, you'll enter your payment information and stand by for your first shipment.
Your dog's food will arrive carefully packed with dry ice and recyclable liners. The meal packs can be kept in the refrigerator for up to seven days and in the freezer for up to six months. To serve the food, simply open and pour—every meal is pre-measured for ultimate convenience. Each shipment contains four weeks of food so you can expect to receive a new shipment once a month. You will be billed at that cadence as well.

If you don't see the benefits of Nom Nom within 30 days of receiving your first order, you can contact the Nom Nom team to explore other options (they will work with you to identify other recipes your dog might like) or to request a full refund of your first order.

Nom Nom also offers a microbiome testing kit, which helps owners get a sense of their dogs' overall health, and gauge the impact of their new Nom Nom diet. Their team of pet health experts and scientists will provide personalized insights into your dog's weight, GI and joint health, and use information from the microbiome tests to adjust your pup's plan if needed. This kit is an optional add-on and can be purchased at any time.
The Food
The Nom Nom recipes are formulated and scientifically evaluated for nutritional balance by their team of pet health experts, including two Board Certified Veterinary Nutritionists (there are fewer than 100 of these in the entire country!) and several PhD nutritionists. Every recipe meets standards set by the Association of American Feed Control Officials's (AAFCO) Dog Food Nutrient Profiles for all life stages.

The recipes include unprocessed, whole food ingredients—primarily meats and veggies, plus a proprietary nutrient mix that includes Vitamins D, E, B1, B2 and B12, plus Iron, Iodine, Zinc, Selenium, Copper, Manganese, Choline and Taurine. This proprietary vitamin and mineral blend was also formulated by their expert team, and works hand-in-hand with each whole food ingredient to deliver complete and balanced nutrition.

The meats and veggies are gently cooked individually, then mixed in batches to lock in the nutrients, prevent the risk of bacteria, and maximize both digestibility and flavor. Every meal is prepared fresh in kitchen facilities Nom Nom owns and operates in Nashville, Tenn., and the San Francisco Bay Area.
Here's a look at some of the meals on the Nom Nom menu:
| MEAL | PRIMARY INGREDIENTS |
| --- | --- |
| Beef Mash | Beef, eggs, carrots, peas |
| Chicken Cuisine | Chicken, sweet potatoes, squash, spinach |
| Pork Potluck | Pork, potatoes, green beans, squash, kale, mushrooms |
| Turkey Fare | Turkey, brown rice, egg, carrots, spinach |
Nom Nom vs. The Competition

Here's a look at how Nom Nom stacks up against other leading dog foods:
Recipes designed to meet or exceed AAFCO standards

Premium, fresh vegetables & real meats

Pre-portioned, single serving meals based on your dog's unique needs

Optional at-home microbiome testing kit for monitoring your dog's health
The Bottom Line

Like so many other loving pet owners, we are big fans of Nom Nom. We like that everything they do is based in science—their recipes are formulated based on the latest veterinary nutrition research, and they use a research-backed approach to calculating each dog's calorie and nutrient needs. And, we really appreciate how easy they make feeding our four-legged friends—the food is delivered to owners' doors in pre-portioned packages, so all you have to do is open and pour. Premium, whole food ingredients, personalized nutrition backed by science, and convenient delivery and serving… dog owners can't go wrong with Nom Nom.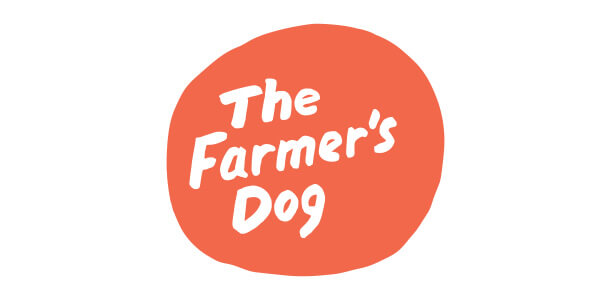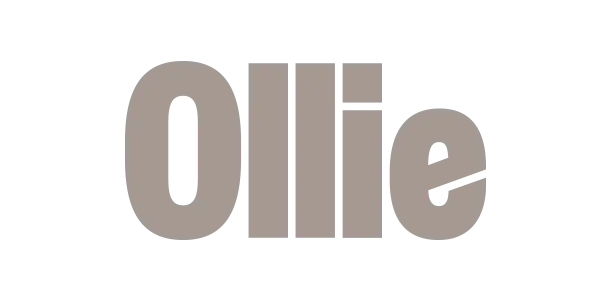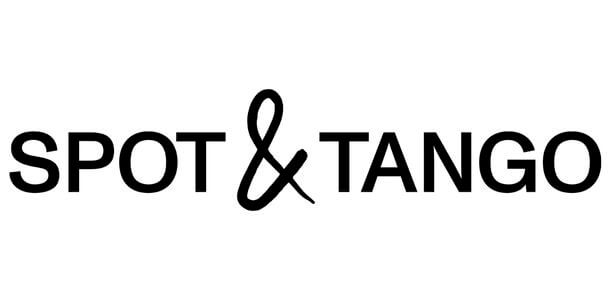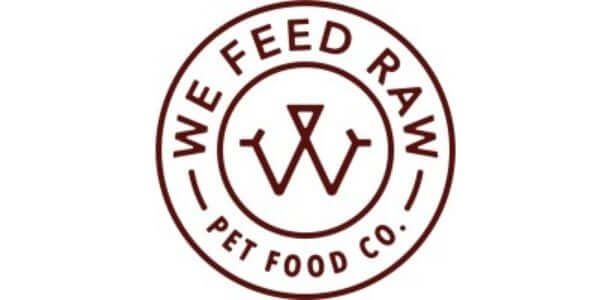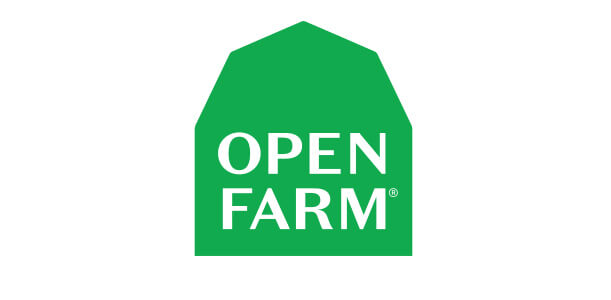 Customer Reviews
What others are saying
Everything arrives on date specified and is well packed and insulated. My black lab, Brady, loves the food and I can see the results of his new diet: he's trimmed down, has more energy and a beautiful, black shiny coat!
My senior shih tzu stopped having an appetite after being an incredible eater for 12 years. It became super worrisome and we tried so many foods but she wouldn't eat them. Since switching to Nom Nom she eats like she did when she was younger and has energy like a puppy! Nom Nom really gave her a second wind and has greatly improved my little ones life!
My puppy LOVES her food! I went through so many brands and even tried making it myself, she just hated mealtime and barely ate, but not with NomNom! She gets excited for her food now! The portion sizes are great, and I trust that it's healthy and fresh with each delivery! I couldn't be happier with the customer service, and my puppy is happy and healthy! What more could you ask for? I will be a long time customer!!