| Pros | Cons |
| --- | --- |
| Convenience of kibble plus clean ingredients and superfood-based nutrition | Pricier compared to other dry food found on shelves |
| High-quality proteins like fresh salmon and organic chicken are the first ingredient | |
| 20+ natural plant superfoods and patented probiotic blend | |
| No fillers, preservatives, dyes or byproducts | |
| Best-in-class digestibility as show by multiple feeding studies | |
| Formulated by vets and nutritionists to exceed AAFCO guidelines | |
| Simple, no-fridge-needed storage and clear portion guidelines | |
| Available online or in major retailers, like Target and Walmart | |
| Can purchase a one-time order or subscription plan (with extra savings) | |
| Change or cancel order anytime, plus 100% money back guarantee | |
2,413
people visited this week
2,413
people visited this week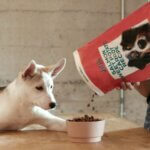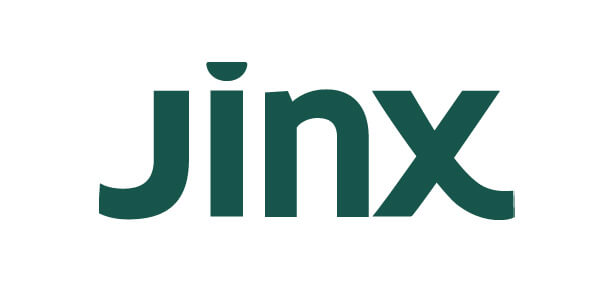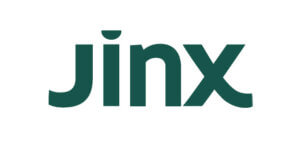 Convenience of dry kibble, with the benefits of superfoodsce of dry kibble combined with the nutritional benefits of superfoods
Includes proteins, fruits, veggies, and a probiotic blend
Zero fillers, artificial ingredients, or chemical preservatives
Available for one-time purchases and subscriptions
Bark-Friday Sale: 30% Off Sale Sitewide
Ingredients
Fresh salmon, organic chicken & eggs, plus superfoods like sweet potatoes, pumpkin, carrots and blueberries with a patented probiotic blend
Nutrition
Specifically formulated by vets and dog nutritionists to feature high-fiber, low-fat, nutrient-dense foods that promote optimal nutrient absorption
Portions
Follow a clear chart that specifies how many cups you should feed your dog based on their age and ideal weight, plus which size bag would work best
Delivery
Choose a one-time order or opt for the subscribe and save plan to get your order every three to eight weeks; shipping is free on all orders over $35 as well as recurring orders
Cancellation Policy
Skip, edit or end your subscription plan any time without any penalties
Specific Diets
Dogs who are experiencing digestion problems with current food
Picky Eaters
Dogs who are picky eaters
Quality Ingredients
Owners who value the convenience of dry kibble but want better ingredients and nutrition than the norm
Time Oriented
Owners who are too time - or space - constrained for raw or fresh dog foods but are searching for similar quality
Plans & Pricing
Jinx keeps things simple when it comes to shopping for high-quality dog food by offering two main ordering options, plus two package sizes. 
An 11.5 lb. bag of Jinx kibble will run you $40 for a one-time order, while the 23.5 lb. bag costs $65.00 for a single purchase. To get the most bang for your buck, opt for their "subscribe and save" option featuring 15 percent off your first two orders, and five percent off every recurring order after that. How often you'll receive (and be charged) for your automatic order will be dependent on your pup's recommended portion size and shipping frequency per their easy-to-understand chart. 
You can choose to sample Jinx before you commit or try different flavors without ordering a full bag with their convenient bundles, which run around $30 for a single purchase. 
Jinx offers free shipping on all orders over $35, as well as all subscription orders within the contiguous U.S. We especially appreciate their no-strings-attached money back guarantee, which provides a refund of your previous purchase at any point in your Jinx journey (vs only on the first order/trial like many other brands). 
How It Works
When it comes to retaining the ease and convenience of dry kibble while taking the ingredients and nutrition up a notch (or 10), Jinx delivers.  
The self-guided setup on thinkjinx.com allows you to easily browse through their kibble selections to see which of the four main recipes you think your dog would enjoy. 
You can essentially choose between Salmon and Organic Chicken with or without brown rice, all complete with specially selected superfoods and a beneficial probiotic blend. Each recipe is available in 11.5 lb. or 23.5 lb. bags to purchase as a single or recurring order. 
While the amount of food your dog needs can vary, Jinx provides a simple feeding guideline that breaks down your dog's estimated daily portion size (by half cup) and recommended shipping frequency based on their age and ideal weight. For dogs under 30 pounds, they recommend purchasing the 11.5 pound bag, while dogs weighing more than 30 pounds would be better off with the 23.5 pound bag. The feeding chart clearly highlights how many cups of Jinx kibble you should feed your dog daily (in half cup increments), plus how often you should schedule your shipments if opting for their automatic delivery option. 
Since our 50 pound adult dog would need to eat 2.5-3.5 cups of kibble a day per their chart, they recommended that we order the 23.5 pound bag of Jinx kibble to be delivered every five weeks. They also advise pup parents to break that into two meals per day, spread out between eight to 12 hours, which means our dog would be eating around 1.5 cups twice daily. 
While you can certainly order just one bag of food (with free shipping on all orders over $35), their subscription plan comes with added convenience and cost savings that stand out. Jinx makes it easy to skip, change or cancel your automatic shipment any time, and they offer a generous money back guarantee that means they'll refund your most recent order if you're not satisfied for any reason. 
They even offer convenient kibble bundles so you can try out multiple flavors before you commit, plus treats, dental chews and delicious toppers to make your dog's meals even more enticing. 
And, if you prefer to skip the virtual shopping experience, you can find Jinx in major retailers like Target, Walmart and Petco. 
The Food
While the dog food industry has quickly expanded to include all kinds of fresh, frozen, freeze-dried, raw or shelf-stable options, decades of research prove that dry kibble is still one of the simplest and safest ways to ensure your pup is getting the proper nutrition she needs. 
Jinx is redefining the dry dog food market by teaming up with industry-leading vets and dog nutritionists to develop kibble made of clean, lean proteins and carefully selected fruits and vegetables that pack the most nutritional punch. Free from the typical fillers, chemicals and synthetic preservatives you'd typically find on store shelves, Jinx leads the pack on digestibility with a patented probiotic blend and essential minerals that all work harmoniously to help promote overall health and longevity for the modern four-legged family member. 
Natural ingredients: All recipes feature fresh salmon or organic chicken as the first ingredient and main protein, followed by nutrient-rich fruits and veggies like sweet potatoes, carrots, pumpkins, blueberries and apples. Jinx also includes eggs for added protein and amino acids, along with brown rice in two of their recipes to help support healthy digestion and fuel your dog all day long.  
Balanced nutrition: To complement the current lifestyle of today's dog that's centered more around cuddling than hunting, Jinx focuses on providing varied sources of high-quality proteins, carbohydrates and healthy fats in their formulas for optimal nutrient absorption, plus essential vitamins and minerals from more than 20 superfoods like kelp and chia seeds. Their recipes were designed to not only meet, but exceed the nutritional standards set forth by the AAFCO, so you can feel confident that your pup is getting the nutrition she needs.  
Proprietary probiotic blend: Probiotics are not only beneficial to humans, they're essential to our pet's gut-health, too. With a patented probiotic boost in every bite, Jinx kibble helps support proper digestion, strengthens the immune system, and fights potentially harmful pathogens.
Best-in-class digestibility: Jinx beats all other kibble brands when it comes to digestibility, and they have the science to prove it. In multiple feeding studies with a wide range of doggie diversity across more than pups, 85 percent of the protein from Jinx kibble was absorbed compared to 72 percent from other brands. Jinx also delivered 95 percent fat digestibility over just 64 percent from competitors.  
Jinx vs The Competition
Here's how Jinx compares to other dog food delivery brands:
A Pup Above Fresh Pet Food

Ingredients approved for human consumption

Pre-portioned meals based on each dog's unique needs

Self-stable options available

Prices starting as low as $2 per day
The Bottom Line
Dry kibble has gotten somewhat of a bad rap in recent years as raw or fresh/frozen foods have become all the rage for dogs. But when it comes to being cost-effective, simple to store, lower-risk for spoiling and contamination, as well as beneficial to teeth and gums, nothing can quite compare to kibble. And rest assured, Jinx is no ordinary dog kibble. Offering all of the benefits of dry food while also delivering a super-powered nutritional profile backed by science and tailor-made for modern dogs, with natural ingredients we can feel good about, Jinx is really bridging the gap to provide the best of both worlds for dogs and owners alike.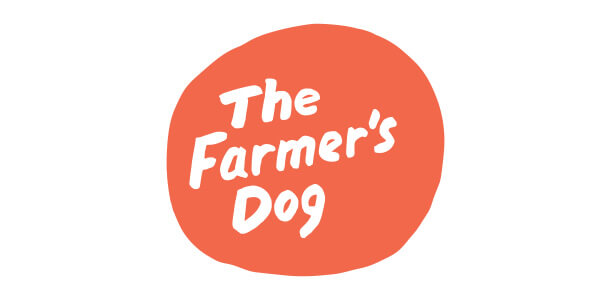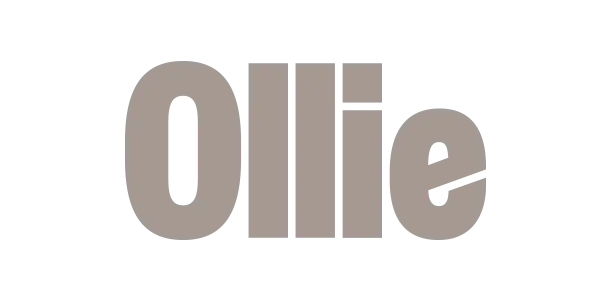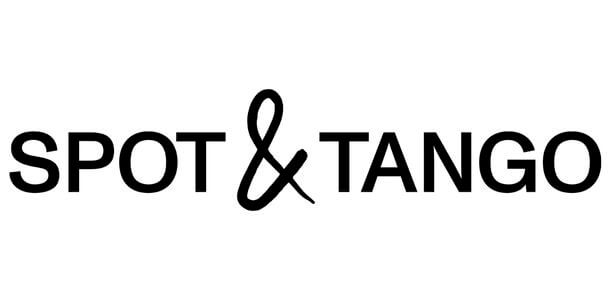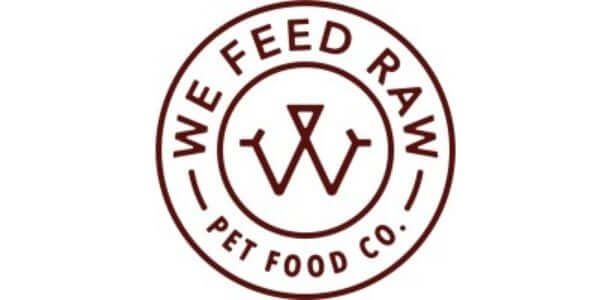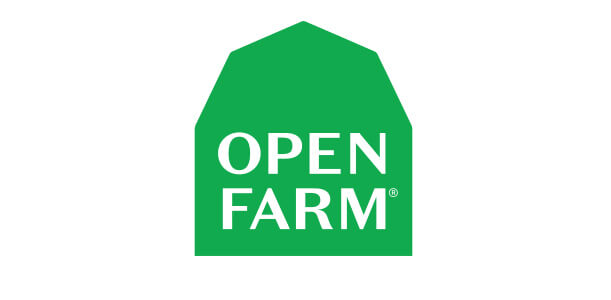 Customer Reviews
What others are saying
My dogs are so picky. I would buy them 'fresh' food, but they refused to eat it and it had to be thrown out after sitting out for a bit of time. I tried dry food. Nothing. Until Jinx. One dog loves the chicken, sweet potato and brown rice, the other loves Salmon, sweet potato and brown rice. They eat it, their digestion is better (one had frequent upset tummy), and it's reasonably priced!
As a registered dietitian, I was looking for a very healthy and balanced meal for our sweet Ellie. I searched for particular ingredients, and Jinx met my criteria! She has loved the food. It's treating her GI tract very well, which was a must! I have just received the chicken, brown rice, and pumpkin to also slowly try. More food variety means more nutrients! Very pleased with my decision
I have been searching for good, healthy dog food that my dog would eat as she is so picky. I saw this dog food at Walmart and decided to give it a try. It is unbelievable; my little girl loves it! She eats the kibble like she's never eaten before. It's good and healthy, so as a dog Mom, it makes me feel so good to know that I'm feeding her something healthy.